Thank you for sharing your beautiful healing-business hybrid gift with me, Tomasa, so I can keep expanding to share mine!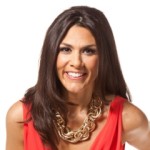 Tomasa is uniquely gifted in that she blends healing modalities with a solid understanding of business principles. In the process of expanding my coaching business, I experienced a block that was preventing me from freely moving forward. My breakthrough session with Tomasa was so powerful that the insights that came from just one session helped me to release old beliefs and reclaim parts of myself essential to being of greater service in the world. I found her session to be so effective because it helped me to quickly discover my own answers at such a deep level and then unify them with my current real world experience.
Tomasa always seems to know how to help me move forward with the right fees, the right niche and the right packaging.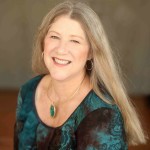 When I work with Tomasa, she creates a partnership, and she also sees the big picture that I sometimes cannot see for myself. When I told Tomasa what I initially was going to charge clients, not only did she balk at the rate, but she helped me step into my true value, which helped me attract more clients than I was attracting before the rate increase. I recently had a session with her where she helped me figure out my niche.
This isn't just some random thing coming out of the hat. She sat and talked with me in a relaxed environment and BAM! It's like she heard what my soul was saying, and exactly what it is here to do. She helped me nail my niche and craft it into a 30-second spoken statement.
I am in gratitude for her keen sense of integrated business, healing, and technical skills that she served to me on a platter with Love.
Upon completion of my program with her, I found myself on the road to getting the proper training with image consulting…work that I am passionate about!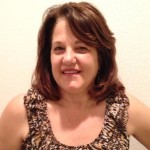 Before I worked with Tomasa, I was grief stricken, stuck and scared about taking care of myself financially at my age. I love clothes, fashion and seeing women put themselves together to create a knockout image. While working with Tomasa, I began to feel free and inspired by seeking the career I so desired as an image consultant. She helped me to clear my blocks, where I appeared stuck, scared and grief stricken, while gaining clarity on my life's purpose.
My mentoring experience with Tomasa was uplifting and helped me refocus my business in insightful ways I hadn't thought of, which she assisted me in implementing!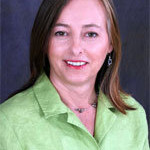 Before working with Tomasa, my healing practice was scattered in many different directions and not really supporting me in my preferred lifestyle. After working with Tomasa, I have implemented many daily practices that forward my business and personal life, which have been life-changing. She not only helped me figure out how to talk about what it is that I do so that I attract my ideal clients, but she also helped me package myself in ways that I never imagined would help me stand in my value as a healer, yet position me as the expert.
She continues being her natural, exuberant, and supportive self, and has referred clients to me for the unique work that I do in assisting entrepreneurial women heal their relationships. I am grateful to Tomasa and wish to always have her in my life's work.