Coming Into Alignment with Your Soul's Purpose
A Soulful Interview with Sonja Francis, Astrologer Coach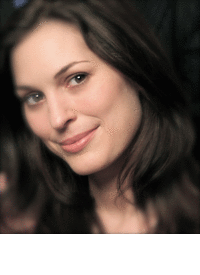 Sonja is originally from Vienna, Austria and now lives in New York City. A student of Astrology for well over 20 years, she have been a member of the National Council for Geocosmic Research (NCGR) since 1997, receiving her NCGR Level 1 certification in 2005. She has written monthly Horoscopes for MahalayaLife.com and the online magazine "Urban CampFire". She has recently been interviewed for her astrological insight on several internet radio shows, including "A Charmed Life" and "The Reality Manifest Show". In addition, she is the host of her own (fully sponsored) Astrology show on BiteSizeTV. She is passionate about connecting with people and helping them transform their lives. This led her to train as a life coach, in addition to her lifelong study of Astrology. She communicates with clients across several continents via skype and phone.

On this life-impacting 75-minute tea time interview, you will learn:
Why it's important to find your Life's Purpose and how it feels
How the stars and planets have an impact on your True Purpose
How to stay in alignment by getting on your PATH
Sorry, you missed the free replay. Please subscribe to Tea Topics with Tomasa for unlimited access to all of the Tea Topics recordings.