Design and Transform Your Life and Business:
"You"niquely Increase Your Wealth, Health and Happiness!
A "You"nique Interview with
Sandra Ruggles, Author • Intuitive Healer • Coach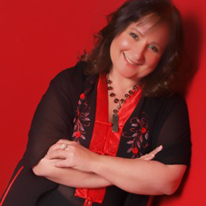 Sandra Ruggles is a Published Author, Educator, Intuitive Healer, Holistic Life and Business Master Results Coach, Certified Feng Shui Master Consultant and a Chinese Astrologer. She specializes in shifting people to transform their dis-empowering thoughts, beliefs, and attitudes so they can live the life of their dreams.
Her extensive training enables her to combine the most powerful state-of-the-art transformational tools and techniques to help her clients realize unparalleled results.
On this 75-minute "you"nique tea time interview, you will learn:
What the Year 2013 Year of the Water Snake means for your wealth, health and prosperity.
How to use the Design Your Destiny Blueprint to create "you"nique strategies in your life and business for designing your dream life, and creating real career and business success.
A guided imagery process for visioning all that you want to CREATE in your life in 2013.
Due to technical difficulties, no recording of the call is available. The call will be re-recorded and the replay posted at a later date.
Sign up to receive Sandra's free gifts here.