Opening Up Your Sensuality and Sexuality
to Manifest ALL that You Want
A Sensual Interview with the Beautiful Ivana Siska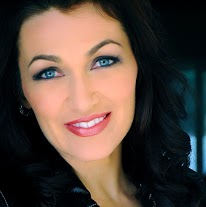 Ivana Siska is a lover of life, and it's her absolute delight to help you become one too.
Ivana comes from a varied background of education and experience including business ownership and administration, sales and marketing, hypnotherapy, energy healing and a long and successful career in the film and television industry. Her diverse interests, skills and adventures, all contribute to the gifts, insights and wisdom she now generously shares with others in the form of intimate one-on-one consulting and coaching (or counseling) sessions, group coaching work, or even speaking to hundreds of listeners via teleconferences or webinars.

On this sensual 75-minute tea time interview, you will:
Find Out what makes You feel Yummy and Delicious
Allow yourself to embody yumminess and deliciousness without self-sabotage and losing a sense of power
Learn how to come from this creative space to create the life of your dreams
[expires off="2013-06-30″]
Ivana has a free gift to share with you. Click here to claim it (use the code word "LOVE").
If you missed the Tea Topics Interview live, you can still access the replay for 48 hours:

[/expires] [showafter on="2013-06-30″]Sorry, you missed the free replay. Please subscribe to Tea Topics with Tomasa for unlimited access to all of the Tea Topics recordings.[/showafter]