Creating Seven Figure Success™ with
Your Boutique Business!
with Erika Miscio, MBA
Boutique Business Mentor & Founder, Seven Figure Female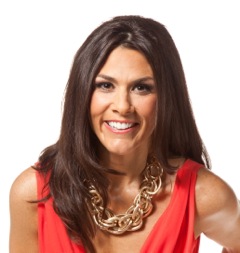 Erika Miscio, the Boutique Business Mentor, has been an entrepreneur since 1999. At 25 years old, she started a promotional marketing company out of the spare bedroom in her house with an idea and just $200 from her last "real job" paycheck. Erika went on to lead that company to six figures in less than a year and seven figures in less than two, becoming a Seven Figure Female™ before she was 30.
Today she combines that real-world experience with her formal education as an M.B.A. and certifications as a Core Strengths Coach and Integral Coach to mentor female entrepreneurs worldwide. Fueled by her mission to see all women claim their financial independence, Erika founded Seven Figure Female as an online community for boutique business owners to gather with, inspire and support one another on their journeys to seven figures.
On this game changing 75-minute tea time interview, you will learn:
How to tune in your Seven Figure Frequency™

What the Seven Figure Accelerator™ is and how to use it.


How you can start doing business as a Seven Figure Female™ today
Sign up to receive Erika's Free Gift, The Top 10 Success Secrets: Your Fastest Path to Success here.
[showafter on="2013-08-18″]Sorry, you missed the free replay. Please subscribe to Tea Topics with Tomasa for unlimited access to all of the Tea Topics recordings.[/showafter]