Self-Care Strategies to Help You Play BIG
in Your LIFE & BUSINESS
with Elena Lipson, Your Divine Self-Care Mentor
In this kick-ass self-care strategy training, Elena shared:
The key skill that you need to help you grow and expand your business

What it takes to get your needs and desires satisfied

The magic mindset to attract your clients authentically

[expires off="2013-12-22″]If you missed the Tea Topic Interview live, you can still access the replay through midnight PT – December 22:


[/expires] [showafter on="2013-12-22″]Sorry, you missed the free replay.  Please subscribe to Tea Topics with Tomasa for unlimited access to all of the 2013 Tea Topics recordings.[/showafter]
Elena Lipson is fabulous.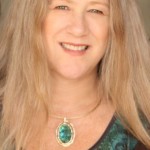 I enjoyed her message and her wisdom. She was very inspirational!
.