Tea Topics with Tomasa presents its final interview:
Thursday, December 17th, 2014 at 2p PT / 4p CT / 5p ET  
with Angela May
Lifestyle Business Expert
Join us on the interview and:
Learn the difference between a business model that gets easier and more leveraged as you grow (instead of more time consuming and expensive)

 Learn three of the top 7-figure Business Models Angela's clients have used successfully to reach the million dollar level

Learn what steps to take to get on the right path immediately
---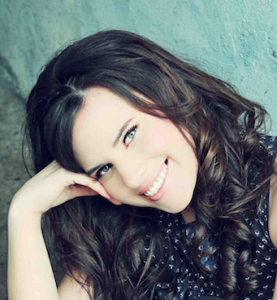 Angela May  is a lifestyle business expert and founder of her own Lifestyle Marketing Consulting firm – www.AngelaMayConsulting.com .  She is one of today's most sought after experts for entrepreneurs who want to experience high growth in their businesses without sacrificing their ideal lifestyle and time with their families.  Angela started her first six figure business at 23 years old (Lash Love) and went on to create her second start-up (Dreamlash Academy) which ultimately became an international training and distribution company.  Angela regularly provides sales and marketing advice for entrepreneurs and medium sized businesses.  Additionally, she also has a portfolio of high profile corporate clients like L'oreal Paris (Maybelline, Biotherm)mCoty Inc (Rimmel London, Sally Hansen), Estee Lauder (Smashbox Cosmetics) and Revlon (Almay).
Previous guests include:
2014 Guests
Tomasa Macapinlac. "Have Your Ideal Clients Salivating To Work With You"
Alaya Gold. "How Listening to Your Intuition Can Save Your Life and Business"
Alicia Nicole Waters. "Breathe, Birth and Receive"
Johanna Lyman. "Fall In Love With Money"
Jodee Chizever. "Igniting Your Fire to Success: Fueling Your Business From the Inside Out"
V. Lynn Hawkins. "5 Secrets to Live a Phenomenally Prosperous Life Doing What You Love!"
Jill Cohn. "Banish Brain Fog Permanently: Clear Your Allergies & Get Your Focused Brain Back for Business"
Penny Sampson. "Discover How to Make Rejection Work for You to Launch Your Business, Boost Confidence & Amplify Your Income"
Morgana Rae. "How to Make Money Fall in Love with You"
Sasha Sabbeth. "Succeed in Sync with your Soul: The Soul Purpose Road Map to Radiance and Revenue"
Lisa Manyon. "The New Marketing and Copywriting Model for Success"
2013 Guests
Elena Lipson. "Self-Care Strategies to Help you Play BIG in your LIFE & in Your BUSINESS"
Sage Taylor Kingsley-Goddard. "Activate Your Abundance Portal NOW!"
Nathalie Chapron. "The 3 Secrets to Discovering Your Personal SuperStar Style: How you can become a Magnet for Clients, Opportunities and Wealth"
Lillian Ogbogoh. "Discover the Hidden Magic of Your Feminine Archetypes to Grow Your Business"
Erika Miscio. "Creating Seven Figure Success™ with Your Boutique Business!"
Sandra Ruggles."Design and Transform Your Life and Business: "You"niquely Increase Your Wealth, Health and Happiness!"
Ivana Siska. "Opening Up Your Sensuality and Sexuality to Manifest ALL that You Want"
Lindsay Miller. "Capturing Your Essence in Your Marketing through Photography"
Sonja Francis. "Coming Into Alignment with Your Soul's Purpose"