Ditch The Distasteful Salesy Pitch, Have Your Ideal Clients Salivating to Work With You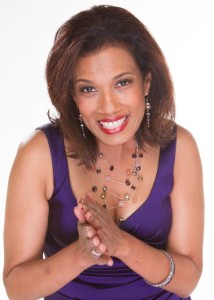 Join me on this special Webinar LIVE to get yourself ready for an abundant 2015 and learn:

The most important thing you need to do to be OK having sales conversations and how it will increase your client attraction magnetism

What the number one goal is when having a sales conversation and how that can get your potential ideal client begging you to work with them instead of you chasing them down

How to be OK having a sales conversation even if it is about your services for your spiritual gifts

 What Shadowy Elemental Archetype of Selling that you might be showing up as and how you can turn that around so that you get more Yeses!

How to tell if a potential client is price shopping, has a hidden agenda or committed to finding a solution to their problem
Sorry, you missed the LIVE webinar. Please subscribe to Tea Topics with Tomasa for unlimited access to all of the 2014 Tea Topics recordings.
---
Tomasa Macapinlac has been a holistic entrepreneur for 18 years having a loyal clientele, before that she spent 15 years in the hi-tech industry as her Electrical Engineering degree from UC Berkeley gave her eleven credible years selling for companies like Hewlett-Packard, Motorola and Windriver (now owned by Intel) where she won awards for going beyond her management-driven quotas. There she brought her on-the-job sales experience to her holistic business and has put it in a framework to help holistic entrepreneurs use it in a language that they can understand while accessing some of the holistic energetic systems like the Chakras and the Chinese Medicine Five Elements… and ultimately teaching holistic entrepreneurs how to apply  their intuitive healing gifts to their businesses.