Are You A Gifted Healer On An Unfulfilled Mission?
Imagine this: your ideal client just received your services and they love their results. You would love to continue working with them, but you feel awkward and clumsy when it comes to enrolling them into working with you further. You have a whole program that could take them to an entirely new level of healing, but ugh – you scratch it over and over again. They are out the door and on their way home or wherever they are going, and you don't know how to get them to continue working with you (which is ultimately when they decide), or you're not sure if they will even return.
Now your healer friend, Tomasa down the road, seems to have this humming healing practice. Every time you try to get together with her, she is busy seeing clients. You really want to learn her secret recipe to having a humming healing practice. Finally, you get on her schedule to have lunch with her; the day you walk in her office to meet her, in the waiting area you see her finishing up with the client that you saw three months ago and you can't believe your eyes.
You think to yourself, Did she really just enroll the client in her ongoing client program?…and the cherry on top – she didn't lift a finger or do much to get the client to sign up with her! It seemed effortless. How does that make you feel? Do you get pissed and leave because she stole your client, or do you say, "I want that and I'm going to ask her how she does it!"
So I want to ask you:

√  Would you like to be able to get more YES's from your ideal clients?
√  Would you like to collect thousands of dollars instead of hundreds in revenue from your healing business?
√  Would you like to know how to do this by genuinely having heart-centered and caring conversations with your clients so that you don't feel salesy?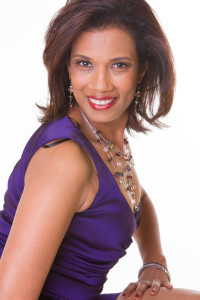 Hi, I am Tomasa Macapinlac, The Self-Care Queen Morphing Into Your Holistic Business Mentor, and I help gifted healers like you sharpen the skills for solidly filling your healing business so that you eventually have a waiting list. There is a very subtle way to fill your healing practice besides just sitting around and calling your clients to come in. Key ingredients to a stable, thriving healing practice include timing, language, and a way of BEING that does not compromise your authentic self when it comes to sales.
You can't expect someone to just marry you right off the bat when you first meet them, and if you are the gifted healer you are, all they have to do is experience you and your work, and you can have them for life. I have clients who have been seeing me for a range of 7 years to twice that – 14 years. The average time that clients spend with me is 3.5 years.
---
You see, I understand that you don't want to come off salesy or abrasive with your potential ideal client, because you want to genuinely show that you care about them and are there to support them on their journey. I can teach you how to have sales conversations by showing up as your authentic self and truly having love come from your heart, the way we healers like to BE.
That's why I have put together my program Sharpen Your Non-Salesy Skills for the Gifted Healer. This is a 6-week teleseminar to help you get more Yes's from your clients so that you can help heal the world, stay in business doing what you love, and to be real, keep a roof over your head and put food on the table…and just maybe you can take that spiritual retreat to Bali or Peru or whatever resonates with you.
Sharpen Your Non-Salesy Skills for the Gifted Healer
In this 6-week program you are going to learn:
What the key ingredients are to keep you and your potential client engaged
What sales is really about
How to meet your clients where they are and still get a YES from them
How to get beyond "I can't afford it"
How to detach from the outcome and still get the results that you want
If you have a full body "YES", I would like to extend a special invitation to you. You see, I am not doing a full marketing launch on this new class. This class has been bubbling up inside of me for months, but I just can't put the energy into a full marketing launch right now. I want to reach more gifted healers who are earning what they earned last year, per month. How does that sound to you?
I know you are probably raring to ask, What's this going to cost me, Tomasa, because I know that whenever you do something, you do full born. Because this is my first time teaching this in a group setting, I am offering it at $397 for full pay. Normally, sales training of this caliber is worth thousands of dollars, so you may be wondering why I am not asking for too much. I am pre-selling this because once this program is done, it is worth so much more (like $997).
This group mentoring program is also limited to 12 people, and you will not get this kind of laser coaching in any other group coaching program out there. Plus, the next time I teach this teleclass, you will be salivating to get in the hot seat for mentoring, because I will be doing a bigger launch. This is the opportune time to get in while I am doing it with a small intimate group!
Tomasa has a wonderful way of sharing her gifts and communicating.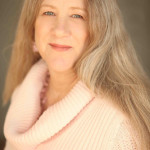 I learned so much just from the first call. I realized how I had been missing the key ingredient of getting a client in my door and to just say YES! Let's just say, I won't be wasting my time nor energy chasing after clients who aren't serious enough to have a conversation with me.
I am excited because I finally booked my first $750 package after working with Tomasa for less than 90 days.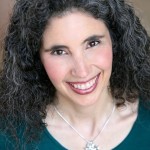 I have been through many programs where packaging and sales were taught to me, but I never fully booked a package until I worked with Tomasa Macapinlac. She really is helping me to connect with my heart and come from a place of true service. It's refreshing, enlightening, and inspiring as she puts me to get into action. She has made me conscious about the words that I choose to soften my language, which is more heart-based. At the same time, she's softening my sales approach and she's also helping me to stand in my value with my time and energy.
Here's what you are going to get:
Sharpen Your Non-Salesy Skills for the Gifted Healer
02/20/14 – Call #1 – Every Conversation is a Sales Conversation!
02/27/14 – Call #2 – It is a DISSERVICE to not Sell
03/06/14 – Call #3 – How to Sell from a Soulful Level
03/13/14 – Call #4 – The Deeper You Go, the More Likely You Are to Get a YES
03/20/14 – Call #5 – Options are Good!
03/27/14 – Call #6 (a special 2-hour call) – Laser Coaching with each person; every person who signs up to practice with me will have some time to role play a situation that they have been in.
•  AFFORDABLE PAYMENT OPTIONS  •
| | | |
| --- | --- | --- |
| 1 payment of $397  | 2 payments of $247  | 3 payments of $197  |
Note: on each of the calls, you will get to practice each of these concepts and sharpen your tools.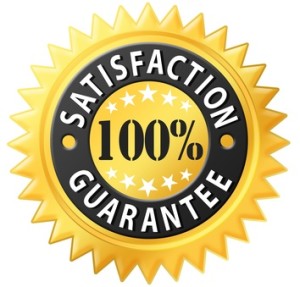 This class comes with my 100% iron-clad GUARANTEE for 90 days. If you practice the skills, techniques, and tools you learn from the program (with the right timing and guidance), and you are not reeling in the results you want, then I will not only give you your money back, but I will gift you a one-hour coaching session with me featuring The 5 Essential Elements of Soulful Selling – yep you got it! For me, it's always based off of the five elements. Learn how to dance with your clients' challenges of money, cash flow, and payment options, and much more.