ATTENTION: Holistic Sales Suite & Holistic Business Mentorship Clients
"You are about to Discover my Secrets of Running a Profitable Holistic Business for 18 Years to Support Myself Financially, Keep Me Sane through the Emotional Ups and Downs and Keep Me Living My Life, On-Purpose"
From: Tomasa Macapinlac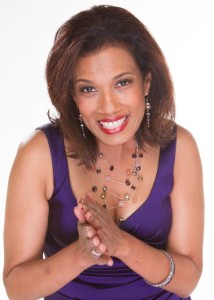 San Ramon, CA
Dear SiSTAR,
Are you feeling like you are just getting motivated to really get your holistic business off the ground?
You haven't quite reached the place where you are consistently making the monthly monetary goal that you would like to make?
Do you feel that with a little bit more time and effort you could be wildly successful?
Do you feel like it feels good to be around other like minded individuals who are going for it and fuel you to keep going?
I know what it feels like to have some support always doing your business. They say it takes a village to raise a child, well your business is similar to a child.  It takes a village to help build a successful business. If you think you can do it all by yourself….listen to my story

I have been in the holistic business for almost 18 years.   I know how to build a successful holistic practice including:  putting an information product together in less than 30 days, pre-selling it, plus I understand all the moving parts to the online business and know the inside scoop as to what is really going on in the industry, rather than what all the online marketers would like you to believe, because I have experienced and done all of this. I know what works and doesn't work, because I am always testing the market.  It hasn't always been this way. For the first 11 years of my business, I did it all alone for the most part.  The only time I would reach the next level was when I was part of a community.  For the first 7 years of my holistic practice, I hit the $1500 mark consistently by myself and then when I sat in a shamanic community in 2003 to clear some of my stuff, I plateaued up to about 3K/ month of consistent income. When I joined a holistic business community in 2008, my monthly income doubled…and when I decided to join the platinum level with this community in 2010 which included some one-on-one time with a business coach:
I hit the over 11K/ month mark, where I was given feedback, tweaks to my business and was held accountable for my goals. I'd be lying if I told you that it wasn't SCARY, because it took me to new levels that I wasn't comfortable on my own. 
Today, that business coach is not only my friend, but she is my accountability partner and we are there for each other.  She has her own business now, but she is not the only person that I work with.  I have about three other people who I consult with about my business…anywhere from copy writing to feedback on my programs to what is the intuitive hit for my programs and what should I be charging.  For the last year, I was part of the Conscious Business Network, where I had access to some of the top secrets to create a 7-figure business and a board of directors to help me make decisions regarding my business.  People, whom I used to just look at from a far and follow, they are now my business friends. Some of them have joint ventured with me and others have promoted my business. I even socialize with them. Almost 6 months ago,  I hired myself a sponsorship mentor, because it is the one part that I felt was lacking with business knowledge.  You can bet that today, all that I know and have experienced first hand gets passed onto my clients when I know that it works. So I am always investing in myself and creating the right connections that I need to succeed with my business and have the support that an entrepreneur needs to surround itself so when the uncomfortable times hit, you don't feel alone.
I wanted to share my story so that you know the truth and know that I wasn't always bringing home the big bacon in the beginning.  What I have learned is that you always need support on your journey and doing it alone only keeps you isolated, stuck and not held with a community of like minded individuals. Plus, the fastest way to meet your goals is to be in action with other like minded entrepreneurs.
I want you to hear from one of my clients who is a mom, a caretaker for her mother, and pretty much runs her household with her husband and her business. She has been on on this business building journey for the last year and has seen her business triple, especially after working with me and being in community with other entrepreneurs
I want other holistic entrepreneurs to experience such growth in their business…so that is why I have put together a program called
The Self-Care Queen Business Mastermind
The truth is that you are in the business of self-care, whether that is the self-care of money, energy medicine, spirituality, food medicine, movement, intuitive readings or healings, etc. I want to invite you to continue on this journey to take your Self-Care business to the next level and be supported fully with my new Self-Care Queen Business Mastermind Group.  What does this mean?
It means that
You will get the experience of all the support that I listed above in my story
Emotional support
A second pair of eyes or more for your copy writing or offers
Ideas to help you dream storm what you want to complete
Support in the network for speaking gigs, etc.
Learn some of the latest tools available to make business easy for you
Be supported to get your administrative marketing work done
Be cheered on when you land clients, meet your goals or have a marketing launch
An accountability partner
It takes 9 months of the gestation period to really launch a business to the level that you want it to be when you put the intention, effort, and time into it, PLUS get the support to do it!
So that is why I have designed
The Self-Care Queendom Business 9-Month Mastermind Program
There are two levels:
DIAMOND LEVEL

AMETHYST LEVEL

Includes:
♦ Amethyst Level Program ($11,080 VALUE)

Weekly Get It Done Days
One Monthly Recorded Mastermind Call
One Monthly Recorded Group Mentoring Call
Facebook Group

♦ Monthly One-on-One calls customized for you ($3150 VALUE)
♦ 4 – Ten- minute 911/411(Informational Emergency) calls ($2100 VALUE)

TOTAL VALUE = $16,330

◊ Weekly Get It Done Days  ($3780 value)
◊ One Monthly Recorded Mastermind Call ($1000 value)
◊ One Monthly Recorded Group Mentoring Call ($3150 VALUE)
◊ Facebook Group ($3150 VALUE)

TOTAL VALUE – $11,080

One payment: $5000 ($16,330 VALUE – $11,330 savings!) 9 Monthly payments of: $667/mo
One payment:  $3000($11,080 VALUE – $8080 savings!) 9 Monthly payments of: $397/mo
This is a great deal for the value being provided.  Here's what I want to share with you.  I continue to invest in myself and my business.  When I don't invest in myself, I find myself not performing at the levels I know is true to me.  Also, In every mastermind or business program that I have invested, I have paid over $10,000 for it and have never received any one-on-one access to my mentors unless I paid an upgrade to get it, plus to get a mentor to help you market your business  – I have never received that.  So I wanted to share that tidbit with you because I wanted to let you know that what you are being served here is an AMAZING offer.
If you want to talk with me, because you have questions and would like to get them answered, please call me at 650-740-5336 and I am willing to talk with you about this AMAZING offer.
By the way, this isn't one of those things where we have a bunch of people enrolled that I can't give you the attention that you need. I love being able to interact with my clients and I stand to have you be wildly successful so I want to be able to focus with you.  So you are going to get the attention that you need to help bring you along your way.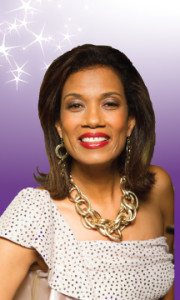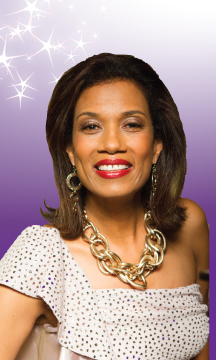 May you be wildly successful and do great things for the planet and humanity!
Mucho Love,

Tomasa Macapinlac, Your Holistic Business Mentor (also known as The Self-Care Queen since 2010) — with 18 years of experience as a holistic practitioner and health coach, 11 years in Corporate America as a hi-tech salesperson working for some of the top companies such as Motorola, Hewlett-Packard and Windriver (now owned by Intel) won several awards for her outstanding sales for her geographical territories where she had to build relationships and serve her customers from the ground up (her accounts were not handed to her on a silver platter) and then transferred that same mindset and skill set to her holistic business.