ATTENTION: HEALERS, HOLISTIC PRACTITIONERS, HEALTH COACHES, ECO-Prenuers, Spiritual Entrepreneurs!
Welcome to the Holistic Chamber of Commerce Page!
We meet the third Thursday of the month, from 6:30-8:30 PM in San Ramon, CA currently at Baagan's – 21001 San Ramon Valley Blvd Suite C8, San Ramon, CA 94583 with Gluten-free option MENU!
WE are still offering our 2 for 1 special.  Which means that you can purchase your ticket and bring a friend (who is NEW to the HCC) for FREE!  All meals will be purchased through Baagan directly, which will require you to order your meal by 6:30 PM. The sign-in table will be available by 6:10 PM.
This month I am happy to share my dear friend, Michele PW, the $Ka-Ching!$ Marketing Strategist who will talk about –
"3 Secrets to Writing Love-Based Copy That Attracts, Inspires and Invites Your Ideal Prospects to Become Ideal Clients"
This training is for you if you are a heart-centered entrepreneur and writing marketing copy the traditional way has ever made you feel icky, slime-y, hype-y or sales-y. You don't have to feel uncomfortable anymore.
You'll learn:
• The 3 building blocks to writing copy that attracts, inspires and invites your ideal prospects to become your ideal clients. You'll feel good using it, and your ideal clients will love reading your copy!
• How NOT to throw the baby out with the bathwater: learn keys to modifying traditional direct response copywriting tactics so you still get great results without feeling like you need to take a shower every time you send out an email.
• The Number One Mistake entrepreneurs make when they try to shift to this type of copywriting, which ends up not only limiting their reach and visibility, but also limiting their income.
• And MORE!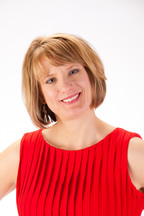 Considered one of the hottest marketing strategists today, Michele PW has a reputation for crafting promotional materials and creating marketing campaigns that people love and get results. She is the owner and founder of Michele PW/Creative Concepts and Copywriting LLC, which has a client list that reads like the "Who's Who" of Internet Marketing.  Michele is also a national speaker and the bestselling author of "Love–Based Copywriting — How to Write Copy that Attracts, Inspires and Invites Your Ideal Prospects to Become Ideal Clients."