First off hand…set aside 20 minutes for yourself. Yep! It's time you take a break from the computer, between clients, just a SELF-CARE BREAK PERIOD! Your body will thank you and take note that after you follow the instructions of this video to see how long your next task takes you. I'm confident that you will be much more efficient with your time and energy. You might feel that you are more focused instead of feeling scattered!
OK so put in the password that I gave you and click watch video.
Thank you for taking the time to watch the video and follow it. Imagine what life would be like if you did this flow on yourself daily. Imagine yourself doing it at a break. Feel how much more spacious your life could be. Feel the tension in your body melting away and feel how you could have life be easy.
Now imagine if you melted away more and more tension in your body everyday and how that would feel. Feel relaxed, feel hopeful, feel like nothing could destroy your peace. That's exactly what happened to my business mentoring client, Ruby Alger:

What I really got was a "Life Transformation Process!"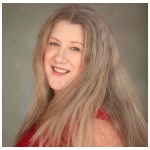 This is what transpired 2 years ago as I hired Tomasa as my business coach... I thought I was hiring her for the sole purpose of setting up my business. What I really got was a "Life Transformation Process!" Oh yes, I got what I needed for my business to take off, and for that I am grateful, but what I Really Got was the opportunity to Love Myself. Thank you dear Tomasa. You and I know the Love we have for each other that has developed through all of our experiences together. Thank you for being my Dear Friend. I can't thank you enough! I love you!