~ CALLING ALL HEALERS ~
You missed the LIVE call?
No problem: the recording is available until November 30!

5 Steps to Building a Loyal Clientele
So you tap into a Steady Cash Flow
& have your clients coming back for more!
Are you frustrated that your clients only stick around for 1-2 sessions?
Are you struggling to make ends meet each month?
Are you afraid you're going to have to give up your healing practice and get a J-O-B?
If this sings to your soul, then this call is for you!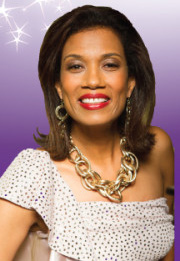 I'm Tomasa Macapinlac, Your Business Mojo Mentor. I have built a very loyal clientele over the last 16 years as a healer. Learning how to attract clients was the first step to my business success but learning how to retain them helped me go from feeling burned out to energized, fueling my bottom line with profits, thus making me stand in my birthright of wealth as a healer!
It breaks my heart to hear my fellow gifted healers say they might have to close the doors on their practice because they are missing some important business strategies.
Which is why I'm offering this free call for you. I want to share some of my best secrets with you.

Join me for this free teleseminar and discover how to:
Package your services to keep your clients coming back for more
Build a steady income (so that you are able to meet your monthly expenses with ease)
Stand in your value, charge what you're worth, and earn a great living doing what you love
Tomasa always seems to know how to help me move forward with the right fees, the right niche and the right packaging.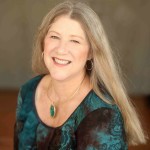 When I work with Tomasa, she creates a partnership, and she also sees the big picture that I sometimes cannot see for myself. When I told Tomasa what I initially was going to charge clients, not only did she balk at the rate, but she helped me step into my true value, which helped me attract more clients than I was attracting before the rate increase. I recently had a session with her where she helped me figure out my niche.
This isn't just some random thing coming out of the hat. She sat and talked with me in a relaxed environment and BAM! It's like she heard what my soul was saying, and exactly what it is here to do. She helped me nail my niche and craft it into a 30-second spoken statement.
I am in gratitude for her keen sense of integrated business, healing, and technical skills that she served to me on a platter with Love.
My mentoring experience with Tomasa was uplifting and helped me refocus my business in insightful ways I hadn't thought of, which she assisted me in implementing!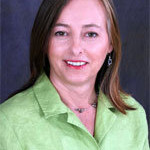 Before working with Tomasa, my healing practice was scattered in many different directions and not really supporting me in my preferred lifestyle. After working with Tomasa, I have implemented many daily practices that forward my business and personal life, which have been life-changing. She not only helped me figure out how to talk about what it is that I do so that I attract my ideal clients, but she also helped me package myself in ways that I never imagined would help me stand in my value as a healer, yet position me as the expert.
She continues being her natural, exuberant, and supportive self, and has referred clients to me for the unique work that I do in assisting entrepreneurial women heal their relationships. I am grateful to Tomasa and wish to always have her in my life's work.