…Or, why branding yourself is important.
By 2010, I had survived this healing business for 13 years as Tomasa's Healing Arts. I had decided a few years before that, that I was ready to take my healing business to the next level.
This is what it entailed:
No longer leading with modality when telling people what I did

Making offers when I taught mini-classes

Building a community of clients virtually, as well as in-person

Putting out my first product that I would market and sell online

Joint-venturing with another healer to grow our businesses

Writing sizzling, hot copy

Giving my business a professional look with office policies, forms and the like

Stepping up my dress to stand in my value as a professional

Branding myself
Tomasa's Healing Arts transformed into Self-Care Queendom, and I was no longer the Healing Arts Practitioner or the Asian Bodywork Therapist.
I became the Self-Care Queen.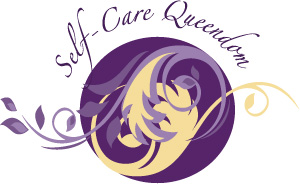 I can't begin to tell you how much grief I caught over that name from one of my JV partners and others. I stood proudly crowning myself this new title, but I also wanted it to be humbling, as I didn't want others to think that I felt I was mightier than thou. After speaking with others about it, I realized that a queen was about taking care of her queendom and that was what I did. I took care of my clients.
To this day, my clients have been more than loyal to me, to the point that when I announced uncertainty about whether or not I was going to continue doing hands-on work, they weren't happy about it. I have since rescinded that announcement because I realize that no matter what coach tells me how overqualified I am to put my hands on people, I can't deny myself the gift I have been given to do on this earth.
Meanwhile in the virtual world, everyone sees me as the Self-Care Queen with my Self-Care Queendom. It has been a reputable brand that came out of a Women's Leadership Five Element Retreat and Tim Kelley's memorable declaration, "Don't call yourself what everyone else in your field calls him or herself."
No, I didn't hire a brand specialist to help me with that name. I reflected and really sat with what mattered to me. I looked at how I advocated for my clients to take care of themselves, and I realized how it was rooted in my own story of doing what I do because I needed to take care of myself.
I bring this branding idea up because it's important. It matters. People hear it, and it sticks! Recently, someone reached out to me on social media because she wanted to interview me for her new show that she is unveiling in the fall. Basically, she asked her community if they knew of anyone who she could interview about the self-care piece, and my name came up like 3 times. (By the way, I don't personally know any of these people who nominated me.)
So if you think that you don't need to brand yourself, think again. Distinguish your unique self from all of the other holistic practitioners, hairdressers, organic product specialists, spiritual entrepreneurs out there and see what happens!
If you would like to work with me on this journey of creating a soaring holistic business (including branding yourself), you can get a taste of my work in two different ways:
Attend my upcoming September workshop with an intimate group of holistic entrepreneurs, Expand Your Client Base, Increase Your Profits. Get the details here: http://bit.ly/1qjLKis

Apply for a one-on-one

 Proliferate Your Profits

 POW WOW Session here:

http://bit.ly/1qhxV43