Dressing for success is no joke.
Even when you are a holistic practitioner building a private practice, your dress matters. The truth is, people size you up the first thirty seconds they look at you. They look at your way of being, which includes your dress and how you talk. Let me ask you: is it with confidence, or are you unsure of yourself?
Today I want to address your dress. It's at the forefront of my mind because recently I was making an assessment with one of my mentees about her current business and where she wants to go. I asked her what she charges and what she wants to charge. From this, I told her what she needs to be charging. Her responses carried a slight chasm within all of them. Then something in me came forth, and I asked her what she wears when she works on clients.
Her response: yoga pants.
I could hear my inner siren going off as she answered me. I said "Okay," and she knew before I could even get the words out of my mouth about the value of dressing for success.
To be real: all of my gifted healer mentees or holistic practitioners need to be making at least $100 per hour-long session. After taxes and your take-home revenue per session, we are looking at about $50 per session if you have a full practice!
Remember, your practice includes more than what is visibly there: advertising dollars (which includes the time it takes for you to put up ads or promote your services, or even if you pay out dollars for referrals), your rent (the space at which you give your sessions, that can include a room in your residence), taxes (let's put you in at least the 28% bracket), bank fees (such as merchant fees), your health care premiums, the assistant that you might pay to help you with marketing or client care, or the time that you put into it yourself because you haven't reached the point of being able to stand in your genius because you don't have the cash flow to even pay an assistant…okay, enough said about the distribution of the dollars that you make.
When I first started out in the healing business, I had one foot in the corporate world and the other foot in the holistic world. I had had enough of feeling uncomfortable in my stodgy Corporate America clothing, and so when I would dress for my holistic business, I dressed down and wore yoga pants…and I didn't make more than $60 per hour at the time. 
I would see this Shiatsu practitioner who shared an office in the same building as my holistic business, and I would run into her in the bathroom—she was dressed like a high priestess with a skirt and a fancy schmancy top that really expressed herself as a holistic practitioner. When I inquired about her services, she told me at the time that she charged $95 for her sessions (granted, this was back in 1999). I used to think, Oh she has more experience than I do, but the truth is that she was dressing for success.
I love to dress up, but I kind of lost touch in so many ways with dressing that I forgot to dress for success with my business. After working with business coaches and doing a photo shoot for my brand, I stepped up my game and started collecting fees for my services well over $150 per hour, and today, we won't even talk about it because I am a mentor for other healers, which positions me to even higher fees.
Why is it important to upgrade your dress?
It's professional.


When you see yourself as a professional, other people will treat your healing business as a professional business. Of course, that starts with you—so dress professionally!

You must dress the part as a professional, even as an alternative healer.


People often come to you because they are complementing your services with their doctor visits, or perhaps they are replacing you as an alternative to Western medicine because they simply don't like the solutions that Western medicine offers. Knowing that you might be replacing an MD's services, how will you dress now? Yes, that is what I am talking about. We must dress the part. Sometimes you are considered a Medicine Wo(man) replacing an MD's visit. Think about it, how do MD's dress…you better believe that you are going to match their dressing, or at least come close to dressing the way that you would if you are a professional with your own style. Remember you are an alternative so you don't have to dress in the stifling suits, but you can at least show up fully expressed and with your own style in some nice threads.
Dressing is part of positioning yourself for what you want to be paid. Besides, when you dress fully expressed on an upscale, don't you feel better about yourself?
So here's my two cents about dressing like a pro:
Dress in ways that align with your authentic self and professionalism—remember that you are making a bold statement about your value with how you dress.

Though I advise donning nice slacks over jeans, feeling confident in your skin is crucial here, so if you feel more comfortable wearing jeans, go for it. If you want to wear jeans, make sure that they are dark blue jeans without holes because they tend to be a bit more formal. If you are wearing jeans, be sure to wear a dressier-looking top to dress up the jeans.

Make sure your shoes are always in good shape and are without holes. A small heel is fine for women, but make sure you have a pedicure if you take off your shoes. Guys will want to make sure that you have clean feet, especially if you work with your feet when working on clients.

Your hair needs to be neat and comfortable. Women, if you like, please don't shy away from makeup because it is part of dressing up. At a minimum, put on foundation, lipstick, blush, and mascara.
—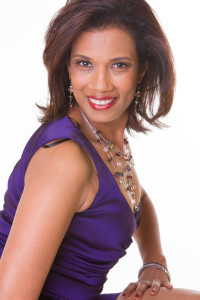 Tomasa Macapinlac, Your Holistic Business Mentor helps holistic practitioners remove their blocks so that they can build successful healing businesses and live a life beyond their wildest dreams with great business strategies in action.