As a healer, I find that we have a lot of our own healing to do, especially when it comes to our own money issues and how they are shaped by mindset and love (or lack thereof). What is the saying…"We help others with what we need to heal for ourselves." I find that many healers project their own money issues onto their potential or existing clients by assuming that their clients don't have the money to invest, or won't find the services valuable enough to invest in their services for themselves.
Here is one thing I am sure of – clients seem to cough up enough money to do some pretty frivolous things: take an extravagant trip to some exotic place like the Greek Isles or to Hawaii (or maybe they own an airplane that needs some maintenance on it). So why not be proactive and encourage them to take care of the temple that they overwork, stress out and deplete of energy on a daily basis? And why not BE a part of that process? Here's the truth – if they don't maintain and take care of this body temple, it will no doubt break down just like brakes wear out on a car.
Recently, I had one of my business mojo clients take a look at how she was projecting her money issues onto her potential clients. I asked her about her office and the homes surrounding the area of her office. It turns out that my client's office is in one of the wealthiest areas of the San Francisco Bay Area, where people reside in or own multimillion-dollar homes. When I asked my client about the demographics of her potential or existing clients, it became clear that she was projecting her own money issues onto her clients by making the assumption that they couldn't afford her or to buy packages from her. That was a much-needed breakthrough for her to understand how she was projecting her own money issues onto clients.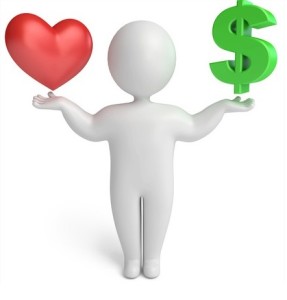 The second part of this story focuses on selling packages.
After she started attracting more clients into her practice, I asked her if she had put together the packages that we had set up…and I mean physically type up the packaging of her offer; her answer was no. I began to think, How can you talk with someone about a package if you don't have your professional packaging mojo on? That's the truth! So as her business mentor, I gave her the assignment to get her package printed on a two-part carbonless paper, and start to share her packages with potential clients.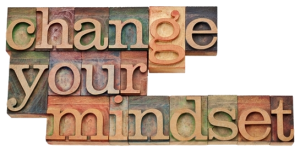 Relatedly, I have a new client who after having only two sessions with me, and who has no website or professional business card, booked someone into her VIP one-on-one $1500 program. What is the difference? Mindset. Granted, this is right after we put together her program (yes, we created a program instead of a package for her). Not only has she started making the money back that she invested with me, but she also has some lasting cash flow to get her business mojo brand going.
Do you have a cash flow WOE? Do you worry about how you are going to pay your rent, either professionally, personally, or both? Do you worry about how you are going to create cash flow for living expenses in the lifestyle that you would like? If these concerns have crossed your mind, and you want to learn hands-on ways to overcome cash flow woes, listen up and apply for a Proliferate Your Profits POW WOW Session with Tomasa today and see how Your Holistic Business Mentor can help you heal your cash flow woes.