I hear and see it all the time among my friends, my clients (mentees), and in many healing communities ─ healers often trade their services with another healer or another service provider. And yes, I must confess, that I have been there and still go there from time to time. And then I have to remember to practice what I preach.
Don't get me wrong…trading can be quite beneficial, but I want you to look at the mindset it suggests. It's like a direct communication to the Universe: I want more trades because I am willing to trade my services. Does that ring true for you? Here's are some hard-line questions for you, and I want you to answer them honestly.

Does trading allow you to pay your bills?
Does trading allow you to pay for your living expenses?
Does trading allow you to put food on your table?
Does trading allow you to put clothes on your back?
Does trading allow you to travel?
Does trading allow you to feel abundant, or does it come from a lack of funds mentality?
Whenever I was first learning a new modality, I was lucky to have recipients who I got to practice on. I didn't need money at the time because I had a full-time J-O-B. I was interested in experiential learning, and I had willing friends and family who were interested in being my lab experiments. Lucky ones, might I add. One day, not one but two of my friends and co-workers, wanted to pay me in exchange for the work I had done on them. I refused them. When I told my healing arts practitioner at the time what had happened (she was sort of informally mentoring me), she said, "Tomasa, it's the Universe telling you that it is time to get paid." How could this be? I was just one class shy of finishing up my initial healing arts certification for the very first modality that I learned.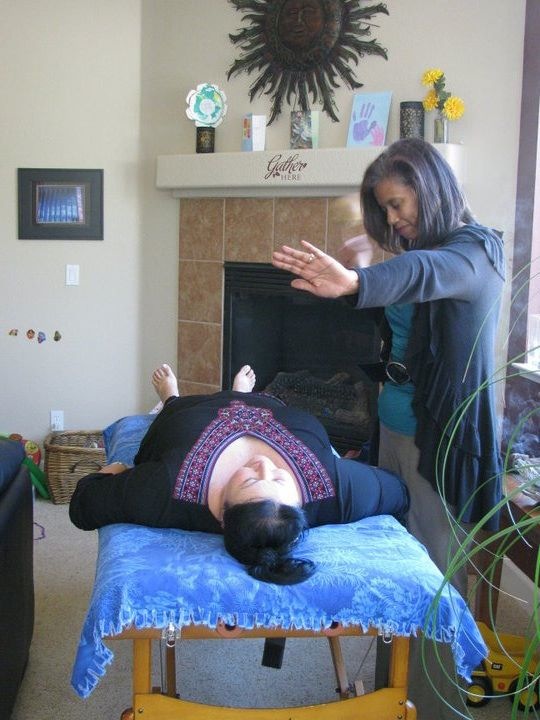 So I began to take love donations as I finished up my certification and when I rented space, I let all the people who I had been working on know that if they wanted to continue to work with me, I was now officially in business and had set up fees and an office where they could receive my treatments. I did this by sending out formal emails, and by word-of-mouth. At that time, the internet wasn't running rampant, so I also sent out formal letters via snail mail.
That was the start of me opening my doors. Today we have so many ways of communicating with others…social media, email, text messages, telephone. However, after being in business for 17 years (this month is my anniversary), I have finally reached the fees of what I am worth. Truthfully, if you help clients get more than the results they originally signed up for, is the price they pay really valued there? Probably not. However, you must set some price point because this is the way we do business, and so charging what you are worth becomes a challenge as you set up your business.
Sometimes you have to play with what you are willing to ask for, and see what folks are willing to pay. If they come in droves, then you are probably charging the right price. If they come in dribbles, then you are most likely not charging what you are worth, or perhaps your way of being is not congruent with the price that you are charging. How you BE, will determine your fees…how you dress, and how you carry yourself. Not to mention, all of this must be the authentic you. So what will you charge initially?
Stay tuned for my blog post next week on the different ways to esoterically determine what to charge!