I am having the time of my life collaborating with other heart-centered business owners!
In my four-part video series, I talk about how to eliminate competition. Plainly put, competition comes from a place of lack. Clients are attracted to practitioners who are a good match for them—period. Clients appreciate that you have resources for them. I send clients—past, present, and potential—to other practitioners who do similar things to what I do all the time. It may very well be that another practitioner is better suited for the challenge that they face. Knowing what your clients' needs are and how best to support them, is where collaboration emerges.
When you engage with other heart-centered business owners, you have the time of your life. Ideas flow abundantly, creativity flourishes and you promote each other. Not to mention the uplift you feel because you are feeling supported, and because you are supporting others as well. This kind of activity powerfully promotes abundance—abundance for them and abundance for you (it's a win for all). The key to creating this abundance is by coming from your heart and a place of service.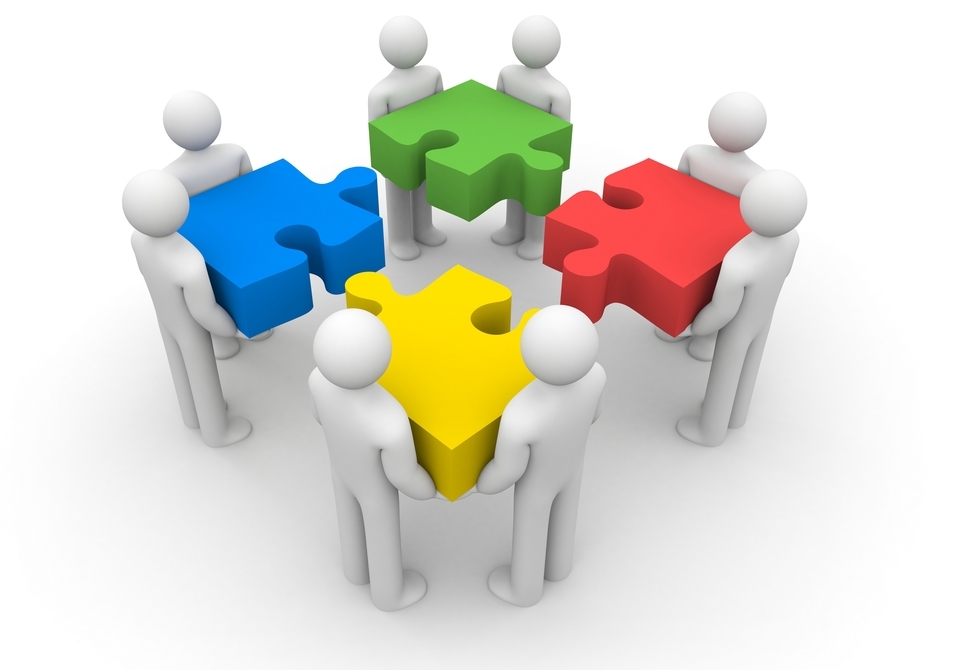 This key strategy of collaboration was one that I used to attract clients in my healing business, which catapulted growth of 250% to where I was bringing in well over five figures per month. There are many different ways to collaborate:
1) Affiliate
This is where you promote someone and/or they promote your products and services and receive a commission. This method is similar to being a subtle salesperson. The person who is offering the affiliate program is providing the marketing copy for you, so all you have to do is market it to your list and/or social media. This could be just one of the multiple streams of income embedded in your business.
2) Joint Venture
This is where you engage in a business venture with another person. Perhaps you two practice similar approaches or share a subset of a niche, but hold different expertises. Different crafts mean that your joint venture may take different styles, such as:
a.  A telesummit where you have two hosts;
b.  A live event, whether face-to-face or as a teleclass;
c.  Business partnering for the long term;
d.  Product development, where one is the marketing genius and the other is the product engineer;
e.  Co-authoring books – I have seen this done with multiple authors, where each takes a chapter to tell their story.
It seems as if the minute that you come from competition, all the alarms sound off. To allow collaboration to work, you have to be clear about whether or not you want to play with others.
I know a very successful business coach who has chosen not to play with anyone else. Her choice is because she wants to make life easy on herself and not have to pay out commissions, keep track of things, and send out emails for others, among other things. However, she does network with others and shares generously with her peers. Her way seems to work—and what's more, she is well-established and has found a marketing system that helps her thrive and ultimately works for her.
I am going to let you in on a secret about the 7-figure heart-centered change agents: they collaborate all the time and they even hold contests to see who will promote the most for them. The truly heart-centered ones make sure that they are being of service to others by supporting each other and sharing their secrets.
One way I like to collaborate is with Tea Topics with Tomasa. In this program, I interview a heart-centered business entrepreneur once a month in their area of expertise, and I share them with my tribe while they invite their tribe to the interview as well. This month (January), I am interviewing Lisa Manyon, The Business Marketing Architect. We will be talking about "The New Marketing and Copywriting Model for Success". Check it out on Thursday, January 16th at 2pm PT. Be sure to sign up here and get the details.