What does this mean? Most heart-centered entrepreneurs, whether you are a coach or some type of healer, will almost always answer YES. Here's the deal, I want you to define service for your business. You as a consumer expect a certain level of service if you go out to a restaurant or even if you shop at a store. Well what does service look like for you as a consumer? It can mean what is the store's return and exchange policy? How quickly is your food served to you? Well when you are dealing with the service industry, how do you expect the person who cuts your hair to respond to you or the place where you seek these type of personal services? What is the response time from the time that you contact them with a message if you can't reach them on the first shot? What do you expect? Well, guess what…your clients/customers expect the same thing! They want to know when you are going to call them back, because they want to know that someone heard them or they might wonder if their phone message went into a big black hole.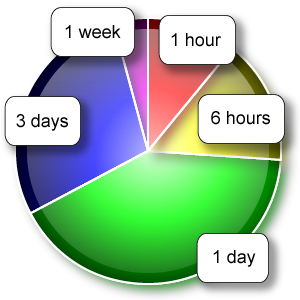 When I got my first marketing and sales job working for Hewlett-Packard, one of the first things that they taught me is this: "We respond to our customers within 24 hours…and if we don't have an answer for them, we let them know that we are working on the answer." That practice never left me even after working for them for only 7 months and jilting HP for Motorola. I carried that practice over to Motorola, and you bet I carried it to my own healing business. When I hired an assistant several years ago to take over my client care services, the 24-hour response time practice was embedded in her as well.
I want to share a story about a friend/client of mine who used to come for healing sessions with me at Self-Care Queendom and probably long before I branded myself that way. She moved out of the area and missed having sessions with me. She decided to find an acupuncturist (even though, she really isn't a needle girl). She started seeing this acupuncturist. Well, she would leave messages for the acupuncturist and sometimes she would ask specific questions, only to have the acupuncturist respond to her in about a week and sometimes her questions went into the black hole. Now that is unacceptable! Essentially, she would call me and I would answer her questions, within 24 hours. On another note, she complained about the acupuncturist to me and would tell me that she must be spoiled by me because my response time was much quicker even though she wasn't seeing me for healing sessions. One might ask, why would I respond to someone who is no longer a client of mine.
She might refer her friends and family to me.
She needed help, and I had the answers and could be of service to her.
She might return to the area some day and need/want my services.
The real truth is that I am a healer who comes from this place of abundance and there's so much knowledge to share when it comes to Chinese Medicine so why not respond because it is something that I love to do, and I love it when I can be of service to another human being.
How do you show up as a complete person of service in your business? Do you show that you care for others? Do you let your potential and regular clients know when and how you will respond to them? This can be on your outgoing voice mail message or even on your Office Policy that you get them to sign when they see you for his/her initial visit. You have one of those, right?  The office policy is what I am talking about!  😉
Something as simple as response time can make or break your business, whether it is face-to-face or even online. I recently received an email from a woman who was upset that she didn't get her audio downloads for Tea Topics with Tomasa that she paid for. You better believe that my team was on the double with that. She got a response in less than 24 hours. She got her link, her user name and password. Responding within 24 hours becomes second nature to me. On that note, what is your response time to your clients/customers? 
This is one of the plethora of things that I will be sharing on my next complimentary tele-seminar – The 5 Steps to Building a Loyal Clientele. You think client care service has something to do with a loyal clientele? You bet, and then some. Interested, intrigued? Sign up here!