This past week, I was contemplating how you are the culprit of your own success or failure. Unconsciously, you get in your own way of moving forward or making a shift happen that you want to see happen. I am guilty of it myself! Sometimes it takes a simple thing such as investing in yourself or your business to take it up a notch. I remember when I used to only take CASH or checks as payment from my clients…for 11 years, no less! Believe me, it limited me and I didn't even realize it until I got myself a merchant account. We have to face it, we live in a world of convenience with debit cards and credit cards.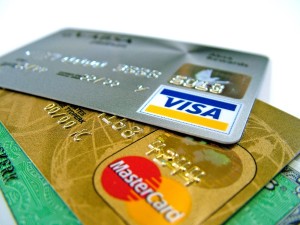 The minute I signed up for a merchant account, my healing business doubled. I made it convenient for my clients to pay me!…And no this wasn't a PayPal account! It was a merchant account where I could process payments and set up recurring payments once I figured out that it was another convenience that I could provide for my clients. Hence, I made it EASY to do business with me, thus another way of providing great service.
Don't get me wrong, I love PayPal for online payments and honestly, I have to tell you that I am doing some research to replace my online payments so that I have ONE merchant account for automatic online business and in-your-face kind of business.  I have heard from one of my mentees that she didn't want to take credit cards because of the merchant fees that she has to pay to accept the credit cards. I used to have the same mind set until I realized how much business I lost because I didn't make payments convenient for my clients. My mentee took PayPal, but let me tell you that you can lose a sale between the time that you send the PayPal invoice to the time that the person actually said yes to you over the telephone. It's not to play the bait and switch.  It's that same mirror that hits you when you decided not to have a merchant account – it's called buyer's remorse translated into EGO. Ego is fearful of a lot of things. It's fearful about money. I don't care how much money you have or don't have, EGO goes there. EGO is like your safety manager, who plants everything that is FEAR based into your mind. EGO can stop you in your tracks and keep you from moving forward to have the business that you want.   
So I ask you, are the merchant fees worth paying if you are going to make more money than you ever have in your business? Besides, you can write those merchant fees off on your income taxes.
So what's stopping you to take it up a notch in your business?
Want to know how to take up a notch in your business…check out my tele-class on Thursday, November 14th at 10 AM PST – The 5 Steps to Building a Loyal Clientele and learn how you can squash this monster of a BUYER'S REMORSE for both you and your clients! To register for the class, click HERE.