The Self-Care Queen Morphs into
Your Holistic Business Mentor
You may know me as the Self-Care Queen and might be scratching your head and thinking…now you are doing business mentoring? Why, yes! It is me integrating all parts of myself.
Once upon a time before I discovered that I was a healer, I was in the hi-tech business world. I was an overachieving hi-tech salesperson who won several awards for making and exceeding quotas, designing contests, cruisin' for business, static RAMS (you know the memory chips that go into your computers), bookings and shippings (I remember furnishing my brand new home with new appliances after winning those contests). Well, this is the jargon we used in the hi-tech world. I laugh because I have this plaque sitting on the shelf in my garage from my last hi-tech job-exceeding quota so I see it everytime I drive into the garage.
More than 12 years ago, I decided to totally embrace the healing arts exclusively, because that's truly where my heart is. However, I always felt this draw to bring business into my work, but I didn't know how. I mean, how could I be a healer and bring business mentoring into my work? Truth be told, I was doing it stealthily. Clients would come lie on my table and talk about their issues while getting work done on them, and if business stuff came up, you bet I was chiming in. After all, Capricorn is my rising sign and they are good with business, so I couldn't resist those opportunities. Not to mention that I applied my business skills to my successful healing business during the economic downturn for the last decade or so, and I grew my healing business 100-200% from year to year…which is unheard of. It takes a specific mindset and the ability to look at your own personal economy to do that.
I am a damn good salesperson. I'm not that slimy salesperson who sells you a bag of goods and then makes you wish you hadn't bought it because it wasn't what you needed.
You see, I didn't realize it until about 5 years ago, that I always sell from the heart. I believe this to be the Divine Feminine Way of Sales. Connection was always important to me, as I relish relationships. I overserved on both ends to the customers and the factories, while always acknowledging my loyal customers—the same loyalty I've built with my current client base in my private healing practice. I always became curious with my customers and asked lots of questions. Truthfully, it's just the nature of the Gemini inquisitiveness within me. Always wanting some answers, I've been that way since I was a little girl. Lastly, always giving my customers a choice and not being attached to the outcome. My clients until this day always have choice. Many choose to stay the course with me—I have some healing clients who have been with me for 13 years or more. Yes, that is loyalty!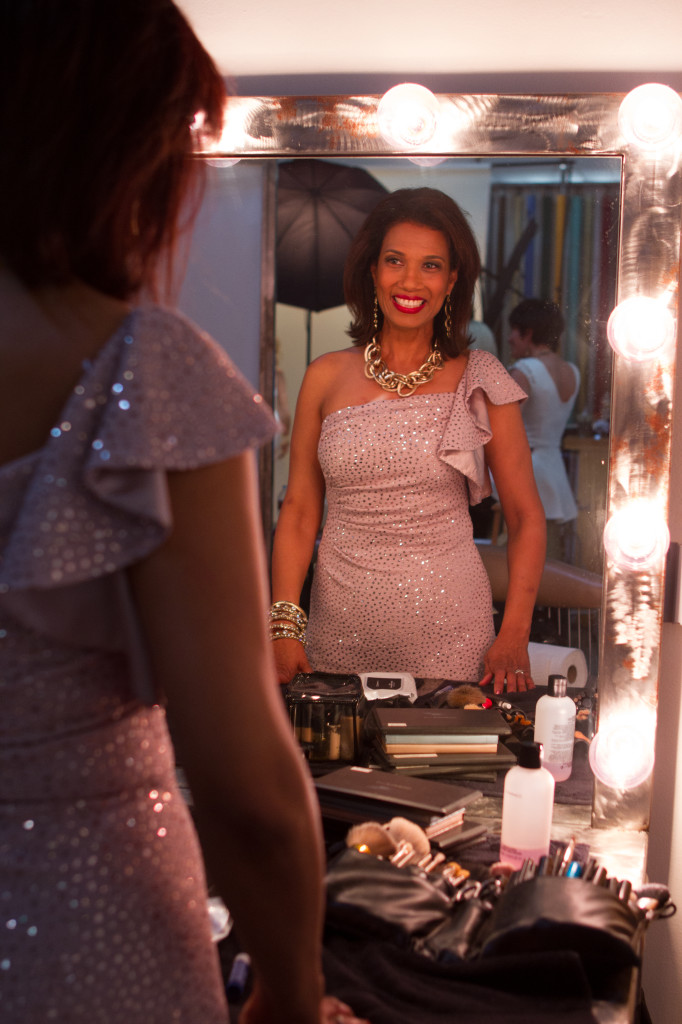 Truth is, I walk my talk. They know and feel that. I see my mentors who do the work that I do, within myself, and I'm just as loyal. Ha…the mirror effect.
Self-Care is still crucial in running your business, because if you don't have your health and wellness, then you have nothing. Try running your business without your health. Over the course of 16 years, I've watched 2 clients with cancer projects leave this world unable to continue their life's work because they weren't well.
So here I am building this business mentorship based on health and well being from the core (the depths of the soul) as I help my mentees clear their blocks so that they can shine their light. Let's face it, you come up against a wall when you can't move further in growing your business because either you have issues with relationships outside of yourself (really within yourself), self-value issues of charging your worth, lack of permission to move forward with your success, fear of success/failure, or triggers from your childhood that you sometimes are not conscious of—all of which realizing will help you have the courage to step into your life's purpose fully. 
What is the saying? "The fastest way to personal growth is to be a business owner." 
You might hide in subtle ways and not ever be known for what you do, and be able to make enough money to sustain your business and support the life of your dreams. Such obstacles need to be cleared before you can move forward in rolling up your sleeves to take care of business. Believe me, the concrete business stuff is much easier to do when you get out of your own way. So here I am…da da da, integrating all my talents and experience into one. 
Specifically I am interested in helping healers be successful, for they are needed to help the world globally. With energy work you can do that, but you must do your own work first so that you become visible and set an example for the rest of the world to share your beautiful gifts. 3 years ago, I had a vision to help the world…I can't do this by myself, so why not call for a bit of help from my healing communities to take this vision to the next level? As always, my healing communities always have choice to come on this journey with me. The choice comes back full circle to self care. 
I will always be the Self-Care Queen, who is multifaceted and bears many gifts including business mentoring. The most beautiful thing that I can share with you is my passion and the warrior goddess within who drives a stake in the ground for you to shine your light!