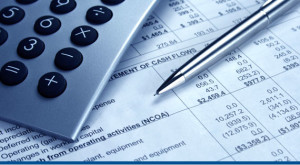 I love playing with numbers. I am a natural mathematician or shall I say arithmetician. Perhaps as a healer, sometimes you don't want to look at this analytical part of your business because either:
 1)   it's too painful to look at reality or
 2)   perhaps it's a skill set that you don't own.
It's what could make or break your business. Keeping track of your numbers is important so you know exactly where you stand in your business. Some of the things that may run through your mind when you are doing your numbers are:
Are you going to be able to keep your doors open?
Are you going to meet your monthly income goal?
Are you going to be able to have a little bit more fun this month and splurge?
Will I be able to pay my monthly business and personal expenses?
 …the list goes on for you personally.
You often think that being heart-centered and spiritual has nothing to do with money. Actually, ABUNDANCE has everything to do with being SPIRITUAL! One of the most popular scriptures – The Bible has many parables and stories of Jesus, who is the example of a Spiritual being having a human experience, healing and always being able to manifest whatever he needed at the snap of his fingers.
Before you continue, review one of my earlier videos addressing money issues!
So I ask in this concrete human world, why is it so hard to keep track of your numbers? If you are in business, it's a necessity. What distinguishes you from some of the big conglomerate corporations is that you just have a heart-based business – you are doing what you love for money. It's OK to make money to feed yourself with organic food and whatever healthy options you want – vegan, vegetarian, organic, free-range, grass-fed, gluten-free, dairy free, etc.  It's OK to live in a place that is beautiful and supports your desired lifestyle. It's OK to drive a hybrid – which by the way is a moderate investment. You need money to travel to places like Peru to have your spiritual journeys…or a personal retreat to Kauai. So you can have a heart and still run your numbers!…or do you think that it's OK to not have heart in your business and make money like some of the big corporations who are making oodles of money. They don't seem to care how they treat mother earth or what they make available to feed the human race such as GMOs? Which would you rather see have wealth, the businesses who don't really think about human consciousness or the business who will do good for the world? To me, wealth is coming back into balance so that the conscious business owners help distribute it properly.

Quantifying your business is essential to hit the numbers that you want!
Ways to look at your numbers:
How many clients am I seeing per week?
How many new clients have I taken on this week?
How many cancellations this week?
How many reschedules this week?
How many packages have I sold this week?
How many appointments booked this week?
How many people are enrolled in my upcoming workshop/event?
How BIG is your LIST? (what the online businesses like to look at!)
This helps you to start to look at the trend in your business. Also it gives you an instant picture of your personal business trends each week.
If you are interested in learning more about quantifying your business, I am doing a Q & A Session – Jumpstart 2014:  Prosperity for Packaging on Monday, November 25th, 2013 at 5:30 PM PST to show you how to quantify your business with packages. I am going to show you some actual numbers and then I'm going to show you how to use the spiritual practice of numerology in your business. Then I'll show you what is possible for you as you step into the value that you really serve at.
Join me by dialing in at 206-402-0100, Pin code -315886#
TO ATTEND THE EVENT, CLICK THIS LINK:
http://InstantTeleseminar.com/?eventid=48633888
This will be a webinar, so you can log in with your computer to see the slides.
Yes, it will be recorded!