Have you noticed that a specialist in a medical field like a Cardiologist is able to live the lifestyle that he wants better than his colleague who is Family General Practitioner and struggling to pay his medical school loans off?  Yep, the income gap between a Cardiologist and a General Practitioner is about $400k just in base income.  That's a huge difference.  Which gets me to the point I want to make with you as a healer,  have you figured out your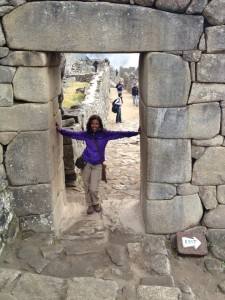 speciality?  In other words, what is your gateway problem that you solve for your ideal client?  As long as you position yourself as a general practitioner, you will live the life of a general practitioner, struggling to make ends meet.  Look at what you enjoy most working with yourself.  What makes you go aha when you can help a client solve a problem.  Do you have a your own story about the problem that you solve?  If so, that is where you can start because empathy is worth a million bucks.
Many call this a niche, my recent business mentor calls it a portal problem, I'm calling it your gateway problem.  My gateway problem is struggling, burned out or new healers who want a shift to happen so that he/she can live the life of his/her dreams doing what is they love to do for a living.
So when someone asks you what do you do?  Do you tell them that you are a Reiki Master? Most people don't know the first thing about reiki.  I had one of my life purpose clients who was jack of all healer trades tell me that she really likes to work with people and their relationships and to top it off she loved doing Akashic Record Readings.  I didn't know exactly what an Akashic Record Reading was and I am a healer of 16 years plus.  So I got an Akashic Record Reading to understand what it is that she does.  Well, after experiencing it blended with some Shamanic work, I was able to help her guide her way to figure out what it is that she does.  Well she helps women in business who seem to attract difficult clients in their business, clear the relationship issues so that they can attract their ideal clients.  Leading with  a problem and offering a solution brings more concreteness to the issue…something that people can relate to rather than Akashic Record readings.  Akashic Record Readings might turn some people off, who run away from the woo-woo world, anyhow.  Honestly, people just want to know if you can solve their problem.