Calling Holistic Practitioners, Holistic Service Providers, and Spirit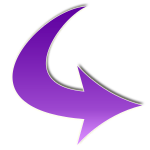 Entrepreneurs!
Are you a healer on a mission who wants to live a healthy lifestyle and purchase organic food, but finds it difficult to make ends meet?
Are you a healer whose practice is completely full, and you don't know how you can take another client because you are feeling overwhelmed and burned out, and quite frankly you don't think it's all worth it since you aren't able to live the life of your dreams?
….or are you a budding healer, who hasn't quite lived the journey, but you just know that you want to do it with ease and grace?
Hi, I am Tomasa Macapinlac, The Self-Care Queen Morphing into Your Holistic Business Mentor. I help healers like you clear your blocks and put your business mojo on so you can live the life of your dreams, doing what it is you love to do for a living.
I'd like to help you get started with that by helping you activate your Business Mojo and gifting you my video series, The 6 Biggest Mistakes that Put Holistic Entrepreneurs Out of Business Everyday…and What You Can Do Instead. 
Just enter in your name and email address to the box on the right, click the 'Give Me Access' box, and I'll see you on the other side!
With Love and Prosperity,



Tomasa Macapinlac
The Self-Care Queen Morphing into Your Holistic Business Mentor